Acoustic Bridge Replacement
This Washburn came in for an overhaul. The owner wanted the Fishman Matrix acoustic pickup installed, and for best tone, installing a bone saddle is recommended. With it's original bridge, the install is impossible. The metal saddle "holder" is way too wide and interferes with the functionality of a piezo pickup. We decided to take off the old, crummy bridge and outfit it with a new ebony one, with a narrow slot, perfect for a piezo pickup install. Check out the pictures of before, in process and after: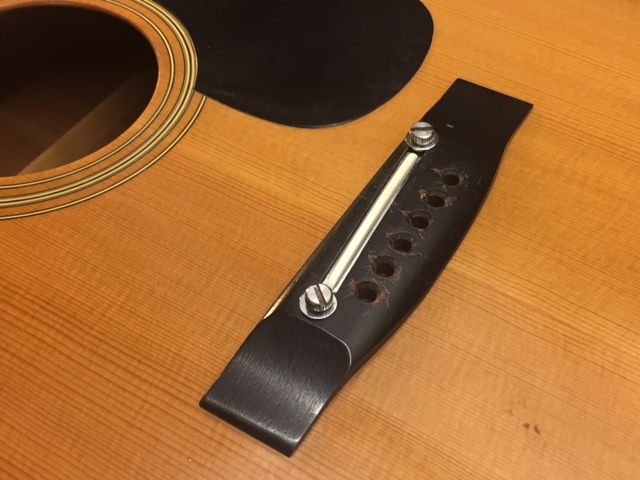 The new bridge has a slightly different footprint than the old one. But the trace is nearly invisible. We installed the pickup and handcrafted a bone saddle, cut for intonation, and this guitar is ready to sing!